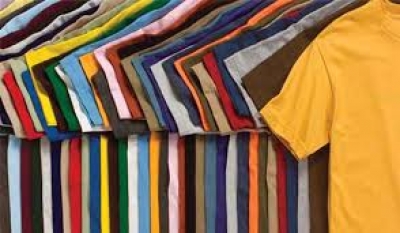 Country's export earnings in the first seven months (July-January) of the current fiscal year witnessed a 6.55 percent growth fetching $21,324.9 million buoyed by the good performance of knitwear, woven garment, jute and jute-made goods and agricultural products.
The single-month export performance for January was also 3.54 percent higher with $3,408.85 million than the strategic target of $3,498 million.
According to the data released by the Export Promotion Bureau (EPB) today, export earnings for goods during the July-January period of the last fiscal year totalled $20,013.28 million.
The total export earnings during the last fiscal (FY17) stood at $34,655.92 million.
According to the EPB figures for the July-January period of the current fiscal, knitwear export maintained its positive trend fetching $8,906.38 million, which showed a 10.50 percent growth over the same period of the last fiscal while woven garment accounted for $8,748.74 million having a growth of 4.74 percent.
During the seven-month period, the export of home textiles fetched $494.09 million with a healthy growth of 15.66 percent, while leather footwear $357.98 million, primary commodities $713.93 million; frozen foods, including frozen fish, shrimps and others $353.99 million; and agricultural products $359.94 million.
The export from fruits registered a staggering growth of 520 percent during the period fetching $2.17 million, followed by export of ships, boats and floating structure with an eye-catching growth of 455.05 percent totalling $30.25 million while building materials with an astonishing 146.88 percent growth ($0.79 million).
Of the other major performing commodities, furniture exports totalled $31.77 million with a growth of 34.33 percent; cement, salt and stone $7.73 million; while cotton and cotton products accounted for $76.12 million with a healthy growth of 26.68 percent.
Leather exports totalled $112.84 million, while leather products $238.69 million; chemical products earned $82.62 million; plastic products $56.04 million; and rubber $14.73 million.
The export of jute and jute goods maintained their positive trend during the July-January period of the current fiscal fetching $661.86 million, registering 17.36 percent growth. Raw jute exports fetched $95.51 million while jute yarn and twine accounted for $414.6 million and other items some $59.17 million.
Besides, the export of paper and paper products bagged $42.44 million, handicrafts $9.26 million, headgear/cap $110.73 million, bed, kitchen and toilet lines $324.77 million, petroleum by products $23.82 million while the export of jute sacks and bags totalled $92.58 million.
(Courtesy: Bangladesh Sangbad Sangstha )