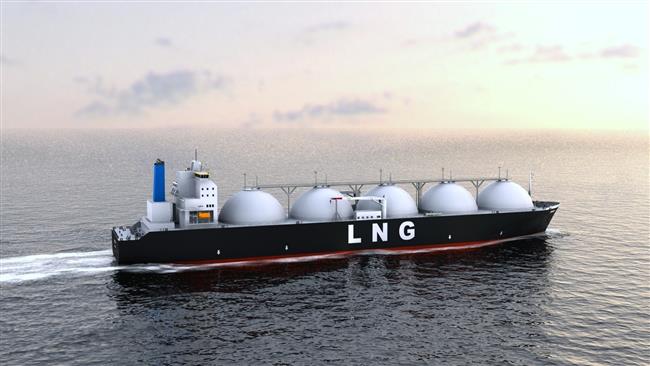 Bangladesh has signed a long-term "LNG Sales and Purchase Agreement with Qatar's RasGas" to import up to 2.5 million tonnes of liquefied natural gas (LNG) annually to meet the country's growing energy demand.
The state-run Petrobangla's chairman Abul Mansur Md Faizullah and the chief executive officer of RasGas Hamad Rashid Al-mihammadi signed the agreement for 15 years on behalf of their respective sides with the target of supplying and procuring 2.5 tonnes of LNG annually.
State minister for power, energy and mineral resources Nasrul Hamid and Qatar's energy and industries minister Mohammad Bin Salah Al-Sada witnessed the agreement signing ceremony at Sheraton Hotel in Doha.
Qatar's energy and industries minister said the energy cooperation with Bangladesh would continue, adding, "The two countries can work together to develop human resources along with training."
Nasrul Hamid said Bangladesh is planning to invest more for ensuring uninterrupted energy supply, as the energy demand is increasing gradually.
The construction works for two FSRU (Floating Storage Re-gasification Unit) having 7.5 million tonnes LNG per year is going on along with land based LNG terminals aimed at reducing demand and supply gap, he said adding that the government has also undertaken initiative to construct LNG based power plant alongside importing small scale LNG.
The state minister said Qatar achieved one of the top positions in the world in terms of LNG production and the country gained goodwill for LNG, adding, "We have taken initiative to develop LNG-based power plants by updating our Power Systems Master Plan."
"It is essential to ensure uninterrupted supply of energy to keep the country's ready-made garment sector for continuing export trend and about 2500 industries are waiting for energy. So Bangladesh is exploring energy including LNG from various sources as primary energy," he said.
Among others, Bangladesh ambassador to Qatar Ashud Ahmed, Qatar Petroleum president Saad Sherida Al-Kaabi and RPGCL managing director Md Kamruzzaman were present in the fucntion.
Earlier, Nasrul Hamid flew to Doha on 24 September for signing the agreement with RasGas, Qatar's state owned energy firm.
(Courtesy: Prothom Alo)