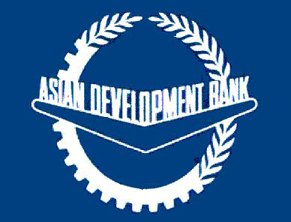 The Asian Development Bank (ADB) and the government of Bangladesh on Sunday signed agreements for $260 million in loans to help sustain and increase infrastructure investments in Bangladesh as well as renewable energy interventions.
Kazi Shofiqul Azam, secretary Economic Relations Division (ERD) and Manmohan Parkash, newly appointed country director, ADB, signed the loan agreements on behalf of their respective sides at a ceremony at the ERD Conference Room in the city.
The assistance forms the first tranche of $526 million multi-tranche ADB loans for the Third Public-Private Infrastructure Development Facility (PPIDF 3).
The support consists of a $500 million market-based loan to finance medium and large-scale PPP infrastructure projects, and a $26 million concessional loan to finance small and medium-sized renewable energy and energy efficiency facilities, primarily in the rural areas of the country.
The program will also be supported by a $750,000 technical assistance to further strengthen the capacity of the IDCOL.
PPIDF 3 is a continuation of the previous efforts of ADB, the government of Bangladesh and Infrastructure Development Company Ltd (IDCOL) to address the country's infrastructure deficiencies.
The project builds on ADB's support leading to the enactment of the PPP Act and institutional support to the PPP authority.
"The PPIDF 3 seeks to increase investments in infrastructure, including renewable energy and energy efficiency facilities, aligned with Bangladesh's Seventh Five Year Plan, FY2016- FY2020," said country director Manmohan Parkash after signing the loan agreement.
Manmohan Parkash also said that for ADB, Bangladesh is one of the most important clients and ADB is looking forward to forge more effective partnership and cooperation with Bangladesh.
ERD secretary Kazi Shofiqul Alam said that the foreign aid disbursement target in the current fiscal year (FY18) is around $7 billion saying, "Hopefully we'll be able to achieve that target from ADB the disbursement target is $ one billion."
He also informed that the loan agreement for the Padma Bridge Rail Link project is likely to be signed with China this December.
Under the loan agreement, ADB will provide $260 million for the third Public-Private Infrastructure Development Facility-Tranche 1 as loan, among which $250 million will be provided from the Ordinary Capital Resources (OCR) and $10 million from concessional OCR. The OCR loan has a 20-year repayment period including a five-year grace period.
The interest rate of OCR loan is London Inter-Bank offered Rate (LIBOR)-based (LIBOR+0.5 percent). Besides, a maturity premium at 0.10 percent and a commitment fee at 0.15 percent for the undisbursedamount will be applicable for the OCR loan. The concessional OCR loan will have a 25-year repayment period including a five-year grace period with an interest rate of 2.0 per cent per annum throughout the loan tenure.
(Courtesy: Prothom Alo )