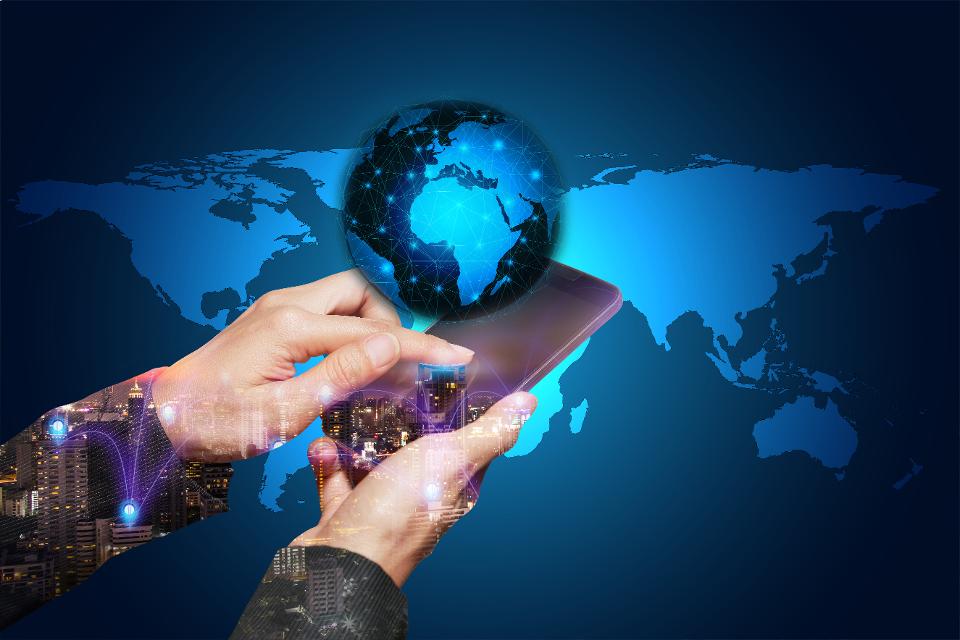 Bangladesh earned nearly $800 million this year exporting locally made software, and providing ICT-related services like outsourced and freelance work, said State Minister for ICT Zunaid Ahmed Palak.
The government aims to get the earnings up to the $1 billion mark next year and $5 billion by 2021, Palak said quoting data from Bangladesh Bank and the Bangladesh Association of Software and Information Services (BASIS).
Bangladesh's top export earners are the ready-made garments sector, leather and leather goods industries, jute and jute products, and then ICT and IT services.
"Our export earnings from this sector [ICT] is growing exponentially after we took some effective measures in policy and regulations and now we are getting the results," said Palak during a press conference at Janata Software Technology Park yesterday.
The ICT state minister said they had prepared a list that has names of a good number of local companies whose exports were worth more than $10 million and 50 more who have the potential to earn $10 million a year soon.
"Personally, I know some companies that are not members of BASIS and I have an idea about their foreign currency earnings and it is more than $100 million," Palak told The Daily Star after the press conference.
BASIS collected their member companies export earnings which showed the export volume was around $800 million.
Mahboob Zaman, former president of BASIS, said it was an expected figure as Bangladesh Bank in 2016 showed ICT earnings at $723 million.
"I am quite optimistic about the country's growth in digitisation," said Zaman, who is also the managing director at DataSoft System Bangladesh Ltd.
Of the $800 million, an estimated $500 million came from software exports to 70 countries and about $15-20 million from game and app development, Palak said quoting BASIS data.
Industry sources claimed that the country's export earnings from outsourced and freelance jobs were about $130 million.
Palak mentioned DataSoft, Tiger IT, DohaTec, Kazi IT, and Reve Systems, which were earning well competing with other companies across the globe.
DataSoft, a renowned local company, exports mostly to Japan, and has been working on Internet of Things.
DohaTec, designed Bhutan's electronic government procurement system after the successful rollout of the country's e-GP system.
In August, Tiger IT opened a factory in Kathmandu as part of a $43.7 million project, the biggest IT related one in Nepal, to provide digital number plates for vehicles.
Kazi IT works in the USA and Reve Systems works in different countries, including Singapore.
Palak said there were a good number of Bangladeshi companies that export between $1 and $10 million, some of them were on the verge of crossing the $10 million mark.
"Definitely I will not disclose the bottom layer companies' names but we sit together often and try to groom them," he said.
Bangladesh Bank has recently eased the documentation process for exporting ICT products. "After the process was made easier, earnings increased around $50 million within a short time," Palak added.
Mustafa Jabbar, president of BASIS, said their estimated earnings might exceed $1 billion even this year.
The BASIS boss raised concerns about different local companies that were not bringing in foreign currency. "That is why we demanded cash incentives and are very hopeful that it will work."
The government has declared 10 percent cash incentives last year for ICT export earnings, but it has not been implemented yet.
Jabbar also said they would issue their members a compliance form within a short time to get the real picture about foreign currency earnings.
At least $594 million was earned by 382 BASIS members in 2014-15 fiscal year, even though their local earnings were very low.
There are about 1,000 active BASIS members, said Jabbar.
For Bangladesh, cost efficiency is the major strength, he said.
The state minister said, "We have taken Vietnam as our model. They achieved $20 billion foreign currency in 20 years even though they started from zero."
(Courtesy: The Daily Star)