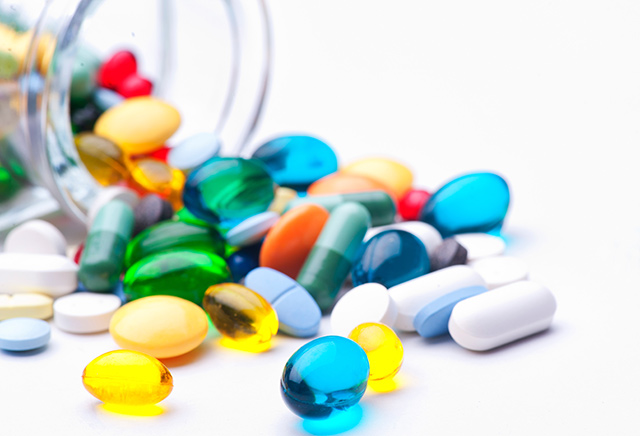 Qatar Chamber Vice-Chairman Mohammed bin Ahmed bin Towar al Kuwari said Bangladesh has the potential of becoming an alternative supplier of high-quality but cheap pharmaceutical products.
He made the statement while talking to Qatar Tribune recently on the sidelines of an event titled 'Bangladesh-Qatar Business and Investment Opportunities'.
According to the report of Qatar Tribune, the Embassy of Bangladesh organised the event in partnership with Doha Bank to promote business ties between Qatar and Bangladesh.
He said: "I am amazed to see Bangladesh's business potential, especially in the field of pharmaceutical industry.
"Qatar's health sector can benefit immensely from it by importing medicines of international standards directly from Bangladeshi suppliers at competitive prices as middlemen will have no role in the whole process."
He added:"I am highly impressed by the quality as well as competitive pricing of Bangladeshi medicines and medical equipment."
The 14-member business delegation from Bangladesh, including the CEOs of leading drug manufacturing companies, visited Qatar on an invitation from the Ambassador of Bangladesh to Qatar HE Ashud Ahmed.
About the meeting with the Bangladeshi trade delegation, Kuwari said:"It was a fruitful meeting and I am planning to lead a delegation of Qatari businessmen to Bangladesh soon. We will explore different fields, including pharmaceutical industry, where the two sides can cooperate."
Talking about blockade's affect on drug supplies in Qatar, he said: "On the contrary, it has helped us find new suppliers such as from Bangladesh and other places. It has also helped us in doing away with middlemen as we are talking to the suppliers directly.
"In the new arrangement, we will get medicines at far cheaper prices than what we used to get from the blockading countries."
The Medical Director of Hamad General Hospital (HGH) Dr Yousef al Maslamani said:"The entry of Bangladeshi pharmaceutical firms in Qatar especially at a time when our government is trying to diversify its drug supplies is a welcome step. It will bring down the cost of medical treatment in the country."
He added:"Bangladeshi pharmaceutical companies have established their names in the international market for supplying quality products. Many of these companies have acquired international certifications."
Talking about Qatar's pharmaceutical market, he said:"Qatar's pharmaceutical market is likely to remain highly dependent on imports. There is great need for spreading awareness among the public about the effectiveness of generic drugs produced by lesser known companies, which are available at much lower price than the drugs of the same composition produced by internationally renowned companies."
He continued:"At HMC, we still have 50% of our medical supplies from companies of international acclaim, which is a costly affair. By importing quality drugs at cheaper prices from less known firms, we can bring down our cost significantly."
According to him, there is huge difference between the cost of production of branded medicines and less known medicines of the same composition, which reflects in their market prices as well.
Therefore, the entry of Bangladeshi pharmaceutical products in Qatar will bring down the cost of medical treatment in Qatar.
(Courtesy Dhaka Tribune)