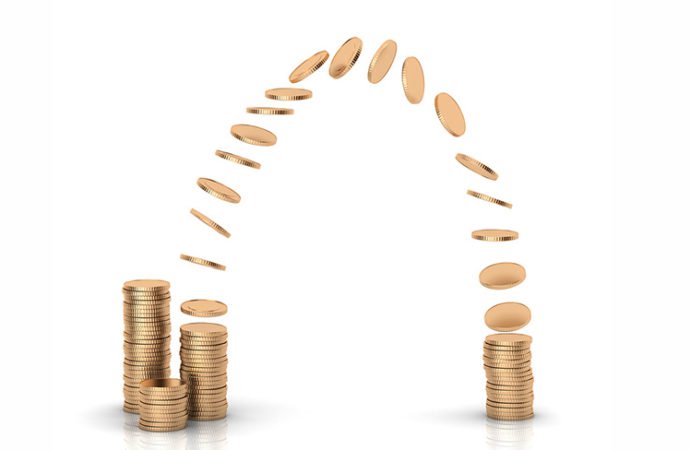 The October figure drives up the total remittance inflow of the current fiscal year to $4.6 billion
Remittance inflow to the country in October has increased by 35% to $1.16 billion compared to September, according to the latest data released by Bangladesh Bank on Wednesday.
In September expatriate Bangladeshis had sent home $857 million, the lowest in the last five-and-a-half years.
The remittance this October is also 14.5% higher than that of October last year, which was $1.01 billion.
The October figure drives up the total remittance inflow of the current fiscal year to $4.6 billion, which is 7% higher than $4.2 billion during the same period of the previous fiscal year.
"Although, there had been a falling trend in remittance since fiscal year 2014-15, the situation changed from the beginning of fiscal year 2017-18, followed by the central bank's measures to encourage Non-Resident Bangladeshis to send their money home using legal channels," a Bangladesh Bank official told the Dhaka Tribune.
According to the central bank data, remittance worth $284.44 million came through six state-owned banks while $851.11 million came through private commercial banks in October.
$13.01 million came through nine foreign banks and $10.53 million through two specialised banks.
Economist and former director general of Bangladesh Institute of Development Studies Zaid Bakht told the Bangla Tribune: "If the government keeps taking the necessary measures to increase the income of expats, remittance will keep growing in the future.
"If we can prevent the illegal Hundi system under the guise of mobile banking, expatriates' income will increase. We will need to have diverse initiatives."
Bangladesh Bank had raised concerns over dropping remittance flows in the last few months. Finance Minister AMA Muhith had announced several measures including duty exemption to encourage remittance. Bangladesh Bank later began enforcing strict rules to prevent Hundi with the help mobile banking services.
On September 14, the pioneering mobile banking service bKash shut down 2,887 of its agents for being involved with illegal remittance handling.
(Courtesy: Dhaka Tribune )