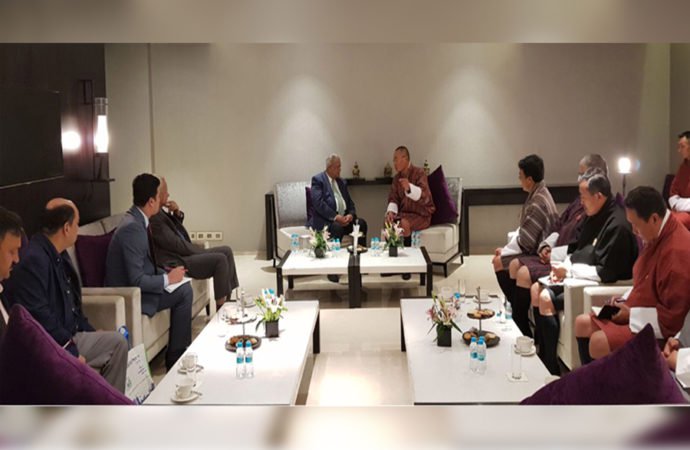 Bhutanese Prime Minister Tshering Tobgay has expressed eagerness to import more medicine from Bangladesh saying that Bangladesh's drugs are becoming popular increasingly in Bhutan because of high quality.
The Bhutanese premier said this during a meeting on Friday with Industries Minister Amir Hossain Amu who is now in India to join 'Advantage Assam', an international investment conference held in Assam, according to information received in Dhaka on Saturday.
Tobgay highly appreciated Bangladesh Prime Minister Sheikh Hasina's promise to supply medicine to Bhutan's health trust fund for the next one year and said the people of Bhutan will remember this generous step of Bangladesh as a reflection of deep friendship.
He also expressed interest to use Bangladesh inland water ways for expansion of bilateral trade between the two countries.
During the meeting, different other bilateral issues such as connectivity, investment, import of power and construction stones from Bhutan and export of internet bandwidth from Bangladesh were also discussed.
Amir Hossain Amu said Bangladesh was interested to import power from Bhutan.
Bhutan and Bangladesh should work closely for expansion of bilateral trade for mutual benefits of the people of the two countries, he added.
(Courtesy: Dhaka Tribune )