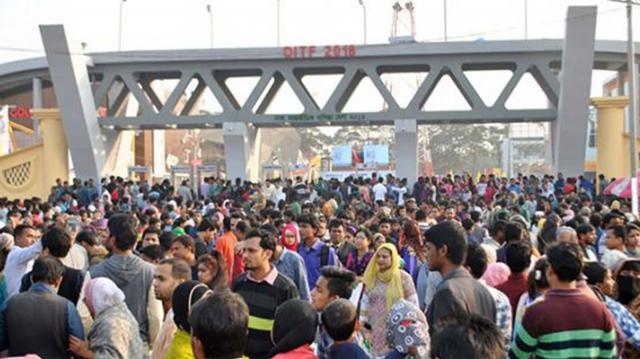 The Dhaka International Trade Fair or DITF will end on Feb 4 instead of Jan 31
The decision was announced on Sunday by the Export Promotion Bureau or EPB that organises the month-long fair every year.
The four-day extension was cleared by Commerce Minister Tofail Ahmed, EPB Secretary Abu Hena Morshed Zaman told bdnews24.com.
"The petition by businesses has been pending with the minister's office. We were informed on Sunday about the extension," he said.
Zaman said the petition sought a 10-day extension citing a poor number of visitors during the cold spell in January. "But the minister opted for four days keeping in mind the SSC exams."
The month-long DITF starts on the first day of the year and almost every year the organisers give in to the demand for an extension.
Traders of 17 countries have taken part in the fair this year. The fair is witnessing a huge rush of visitors on weekends.
(Courtesy: bdnews24.com)