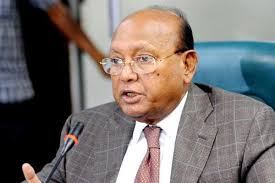 Digital service is being provided to the Businessman from CCI&E office: Commerce Minister Tofail Ahmed
Commerce Minister Tofail Ahmed said digital service has expedited the activities at the Office of the Chief Controller of Imports and Exports (CCIE) for business.
"Now, the Import Registration Certificate (IRC) is being issued within 36 hours, which earlier used to take 72 hours, following 10 steps instead of 15 steps to ease the business," he added.
The minister passed the remarks while inaugurating the new CCIE office building as chief guest in the city.
With the bliss of digitalization, he said, the businessmen can expand their business as they are not needed to wait more for the service to do export and import.
The minister said commerce ministry generates revenue income nearly Tk 2 billion annually, of which more than half of the total comes from the import-export office.
He hoped the new office and modern management will boost its activities.
Senior Secretary of Finance Division Hedayetullah Al Mamoon and Commerce Secretary In-charge Shubhashish Bose also spokes on the occasion as special guests with Chief Controller Afroza Khan in the chair.
In last fiscal, country's export earning was US$ 34.26 billion with 9.77 per cent growth while US$ 37 billion has been set for this fiscal.
(Courtesy: The Financial Express)