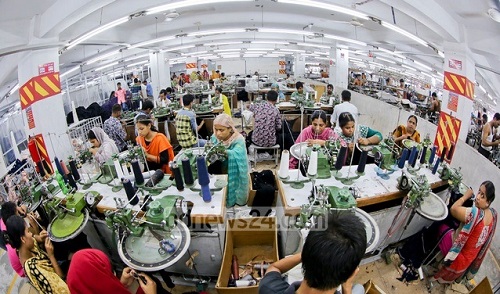 The ceiling for loans to RMG exporters from the Bangladesh Bank's Export Diversification Fund (EDF) has been raised by $5 million.
The central bank issued a circular on Monday where it said manufacturers and exporters will now be able to take up to $25 million in loans against instruments like LCs, back-to-back LCs and export orders.
The ceiling of the loan, for member organisations of the Bangladesh Garments Manufacturers and Exporters Association (BGMEA) and Bangladesh Textile Mills Association (BTMA), has been revised up from the previous $20 million.
In an effort to prop up the country's export sector, the Bangladesh Bank's started the EDF in 1989 with a fund of $30 million, which has now grown to $2.5 billion.
Courtesy: Bangla Tribune