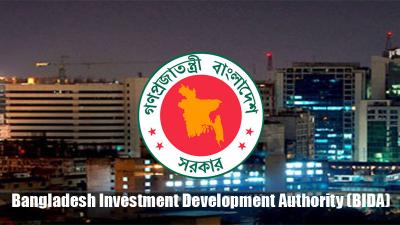 The Bangladesh Investment Development Authority (BIDA) will launch a one stop service centre in December to provide entrepreneurs with all necessary permissions for investments from a single window.
"We have already prepared the One-Stop Service Act, which would be placed before the Jatiya Sangsad (JS) soon for getting approval," BIDA Executive Chairman Kazi M Aminul Islam told BSS.
Islam said after getting the new law the single point service centre would be established at the new BIDA office at Agargaon in the capital city with the financial support from the World Bank and the International Finance Corporation (IFC).
He said the one-stop-service already started experimental operation offering local or foreign investor permission for necessary utility services.
"The potential investors would get all other necessary permissions for making investment and starting a business as well all paperwork works done for receiving various utility services like power, gas, water and telephone from the centre once it becomes fully functional by this year end," the BIDA chief said.
He said that the services from the centre would also be faster than before as the centre is being established with sharing experience from many other countries those have already opened one stop services to expedite investment including foreign direct investment (FDI).
The current one stop service brought down significantly the time for getting utility services, the BIDA executive chairman said, noting that an investor is now getting power connections in 28 days and the construction permit by 60 days, which used to take 400 days and 269 days respectively.
He also pointed out that there were instances that some companies had to wait for more than two years to get electricity connections and wait for four to five years for starting their operation in Bangladesh after submitting applications.
Islam expected that the flow of the FDI to Bangladesh would reach a new high after launching the service center as the new web-based system allow a medium sized industry or company start its operation in six to nine months from submitting application.
Describing the one-stop service as a web-based and virtual one, he said previously investors had to apply physically and go door to door to all service providers to get permissions for utility connections and other consents.
"With the launching of the full-placed one stop service centre, investors would apply through a single web-based application. They could also track the progress of their applications online," he said.
The BIDA was formed in September 2016 through the merger of the Privatization Commission and Board of Investment (BOI).
(Courtesy: Bangladesh Sangbad Sangstha )