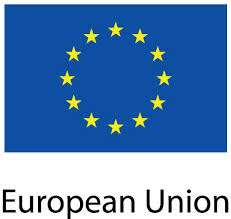 The first EU-Bangladesh Business Climate Dialogue will be held in Dhaka on May 12 to discuss trade-related issues said Commerce Minister Tofail Ahmed.
The EU is the largest export destination for Bangladesh, which exported some $17.04 billion worth of goods to the EU nations last fiscal year.
"So, we need to hold a dialogue to discuss issues like customs, VAT, income tax and pharmaceuticals," Ahmed said at a press conference after a meeting with Pierre Mayaudon, the EU ambassador in Bangladesh, at the minister's office in Dhaka.
Eight ambassadors, five private sector organisations and other delegates from the EU will participate in the dialogue.
From the Bangladesh side, the commerce ministry, private sector investors and government officials from different ministries will join the event.
Bangladesh's exports at the end of this fiscal year are expected to reach $34 billion, surpassing the annual target at $33.5 billion due to positive trends in overseas shipments, according to Ahmed. Bangladesh's exports to the US are also increasing, although the country's generalised system of preferences was suspended in June 2013.
Bilateral trade between the US and Bangladesh will reach the $7.5 billion mark at the end of the year. The country's exports to the US will be close to $7 billion, he said.
The minister said if UK's latest ban on the entry of direct cargo flights to London is prolonged, Bangladesh's existing trade ties with the country will be affected.
The civil aviation and tourism ministry has been working with the UK government to improve security at Hazrat Shahjalal International Airport in Dhaka.
Mayaudon said the main objective of the dialogue is to diversify economic relations between the EU and Bangladesh. "We want to encourage more European companies to consider Bangladesh as their prime business destination."
Courtesy: The Daily Star