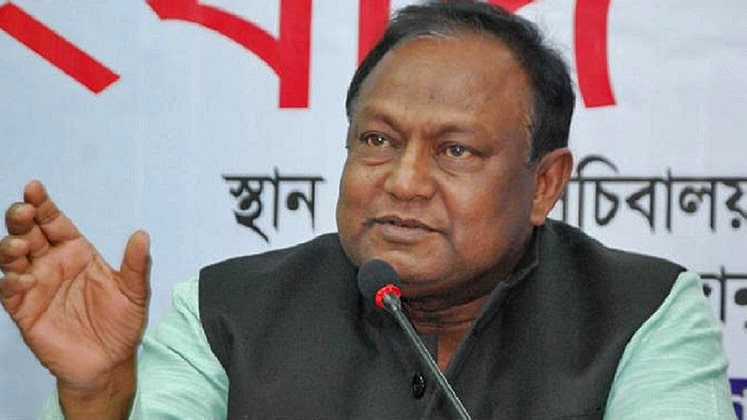 Commerce Minister Tipu Munshi said the government is giving highest priority to free trade agreement (FTA) for expansion of the country's trade and export.
"We need FTA considering the necessity of the country's future challenges in the competitive global trade after the formal enlistment in the list of developing nations in 2024," he said while addressing a seminar as chief guest.
Commonwealth of Independent States Bangladesh Chamber of Commerce and Industry (CIS-BCCI) organized the seminar "Fostering Global Free Trade Relations" in a city hotel.
The commerce minister said Bangladesh has a good market for its readymade garment items in the Eurasia and has a potentiality to export $ 4-5 billion to Russia and its adjacent countries.
Referring to the government's ongoing efforts to sign FTA with MERCOSUR countries, he said the FTA with Brazil, Argentina, Paraguay and Uruguay would boost Bangladesh's apparel export.
Principal Secretary to the Prime Minister Md. Nojibur Rahman said the present government is very much business friendly and working relentlessly to improve the environment further. "Our (government) main aim is to improve the livelihood and economic scenarios of people through expanding trade and business activities," he added.
Commerce Secretary Dr Jafar Uddin said the government has been working to sign FTAs with many countries including India, China, Russia, Brazil, Malaysia, Indonesia, Sri Lanka and Bhutan.
With CIS-BCCI President Habib Ullah Dawn in the chair, Dhaka North City Corporation Mayor Md Atiqul Islam, BGMEA Acting President Foysal Samad, BKMEA First Vice President Md Hatem, CPD Distinguish Fellow Dr Mustafizur Rahman and Commerce Ministry Additional Secretary Sharifa Khan addressed the seminar.
CIS-BCCI Adviser Monzur Ahmed and its Senior Vice President Lokman Hossain Akash jointly made the keynote presentation.
Source: BSS