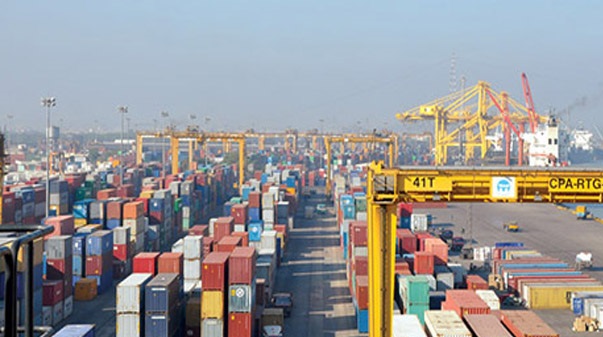 Commerce Ministry announced $ 54 billion export target for the current fiscal year 2019-20, where product export would contribute $ 45.5 billion and service sector $ 8.5 billion.
"Growth at product export has been projected 12.25 percent and at service sector 34.1 percent," said Senior Secretary of Commerce Ministry Md Mofizul Islam at a press briefing at the ministry conference room.
In the last fiscal, Bangladesh registered export earnings of $ 46.873 billion. Actual export earnings from product fetched $ 40.53 billion against the target of $ 39 billion which was 3.94 percent high. Besides, the export from service sector stood at $ 6.33 billion or 26.77 percent more than the target of $ 5 billion.
The senior secretary said achieving the target of export earnings would not be a tough job. "It is rather easily achievable if the exporters become sincere."
He added that "our export earnings have been maintaining an upward trend, so it is possible to achieve the target."
In the last fiscal, readymade garment registered 11.49 percent growth while agriculture products 34.92 percent, plastic products 21.65 percent and pharmaceuticals 25.60 percent. The average growth in product export was 10.55 percent.
Additional secretaries Tapan Kanti Ghosh and Md Shafiqul Islam, export promotion bureau Vice Chairman Fatima Yasmin, WTO director general Md Kamal Hossain and exporters of different sectors were present.
Source: BSS