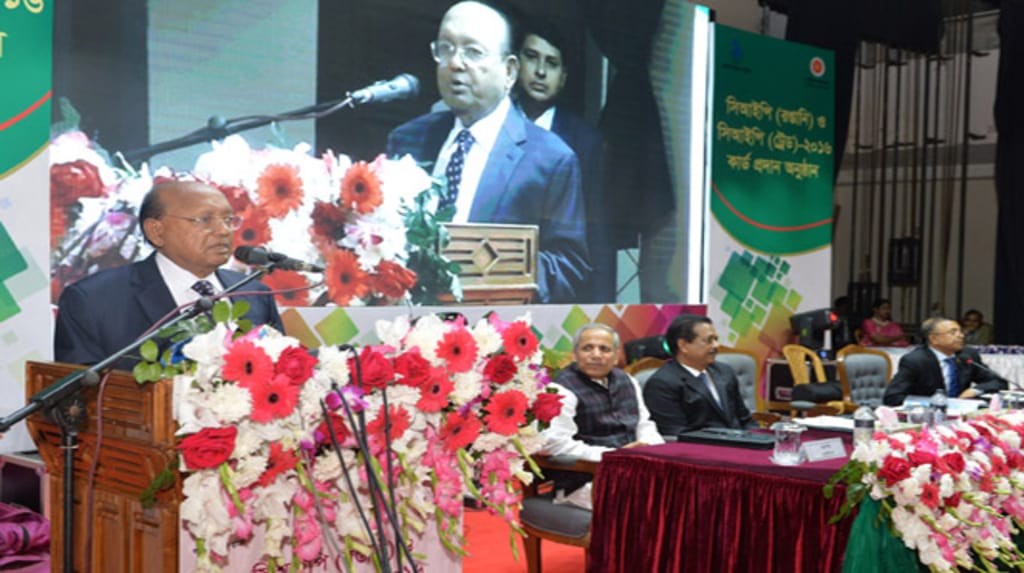 The government has awarded the Commercially Important Person (CIP) cards to 178 businessmen for their extraordinary performance in export in 2016.
Commerce Minister Tofail Ahmed handed over the CIP cards among the awardees at a function held at the TCB auditorium in the city. Out of the 178 businessmen, 137 received the status for their outstanding performance in export of different products while 41 got the status under the ex-officio category of different business chambers and trade bodies.
Speaking at the function, Tofail said Bangladesh's export is moving forward by achieving remarkable success in the world trade due to diversification of export products and exploration of export market.
"Bangladesh earned about US$ 41 billion from export in the fiscal 2017- 2018 and it is poised to go beyond US$ 45 billion mark in the fiscal 2018- 19," he said.
Among various facilities, the CIPs get special passes to enter the secretariat, use special stickers on their cars, and receive invitations to attend some public functions.
They also get priority in seat reservations in airlines, railways, roads, and public transports in waterways. They get letters of introduction from the Foreign Ministry for travelling abroad.
(Courtesy: Bangladesh Sangbad Sangstha )