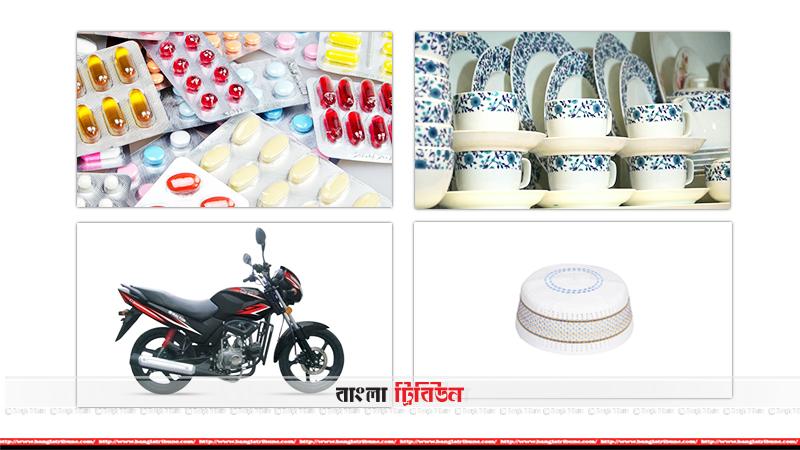 At least 30% local value addition is mandatory to become eligible for export subsidy against the export proceeds of nine products, Bangladesh Bank (BB) said in an official circular on Tuesday.
The products were announced in September to boost the country's external economy and protect local manufacturers.
The BB circular was sent to all authorized foreign currency dealing banks.
The nine new products are pharmaceutical items, photo voltaic modules, motorcycles, chemicals (chlorine, hydrochloric acid, caustic soda and hydrogen peroxide), razors and razor blades, ceramic items, caps, crabs, eels (both frozen and soft cell, subject to clearance approval from environment and forest departments) and galvanized sheets and coils.
The conditions in the circular mention that the products' local value addition rate must be minimum 30%, and applicants cannot avail export subsidy and duty drawback simultaneously.
It also states that if one gets export subsidy without following the official guidelines, then the paid subsidy will be deducted from the deposited bank account.
If any irregularities or allegations of any organized scam if found, then harsh measures will be taken against the relevant individuals and the bank or state officials involved, the circular added.
The BB announcement increases the total number of products with export subsidy to 35 from 26. Earlier, the central bank had issued a notification in September offering export subsidy.
The new 10% export subsidy can be availed for products that were exported from July 1 in the current fiscal year to June 30, 2019.
Officials at Bangladesh Bank said the value addition criteria of 30% is also applicable for 26 other products enjoying subsidy.
The government provides nearly Tk3,500 crore to Tk4,000 crore per annum against the incentive or export subsidy, a top official at the Ministry of Finance said.
(Courtesy: Dhaka Tribune)